Optional BestTrackÒ Lift/Leveling Kit
The BestTrack ® Lift/Leveling Kit elevates your track about 18" off of the floor allowing better viewing of the race from all angles. The ONLY Lift/Leveling Kit available for any Pinewood DerbyÒ track.
Our Lift/Leveling Kit consists of easily attached aluminum legs that spin on or off in seconds. Also included are a stand extension, curve leg extensions, and poly leveling feet. Each straight section has four legs to stand independently. Legs can be positioned anywhere along the length of the straight sections. Each leg has a threaded leveling foot that can be adjusted for uneven floors. Leveling feet are also provided for the stand and curve legs. Legs and leveling feet are also included for the stop section.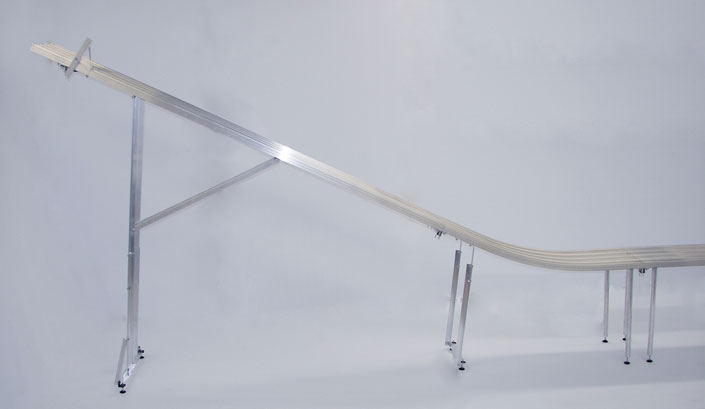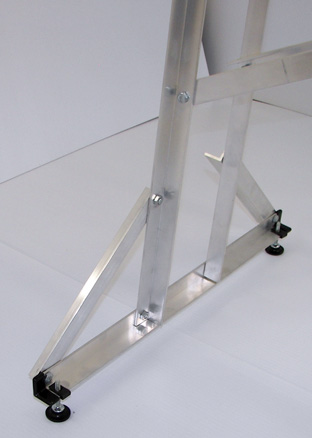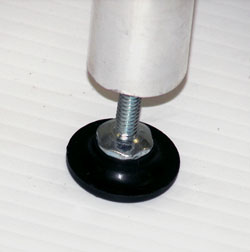 Lift/Leveling Kits are available in three sizes for the three different length tracks we sell.

Compatible with all of our tracks. We recommend using BestTrack® lift kits only with a 3 lane or larger track.

The Super Loop and the Lift/Level Kit should not be used together. The Lift/Level Kit legs easily screw off to allow use of the Super Loop.

The Lift/Level Kit is not designed or intended to support any additional weight.

Do

NOT

stand on the raised track.

Pricing:

Lift-35 Lift/Leveling Kit for 35 ft track $122.00 plus $25.00 S&H

Lift-42 Lift/Leveling Kit for 42 ft track $142.00 plus $25.00 S&H

Lift-49 Lift/Leveling Kit for 49 ft track $162.00 plus $25.00 S&H