Optional BestTrackÒ Leveling Kit
The BestTrack Ò Leveling Kit allows you to adjust each section of track independently to compensate for uneven floors. The ONLY Leveling Kit available for any Pinewood DerbyÒ track. If you are going to run your track on a smooth level floor such as a gym floor you will probably not need this kit.
Our Leveling Kit consists of easily attached leveling feet for all sections of track including the stand, curve and stop section.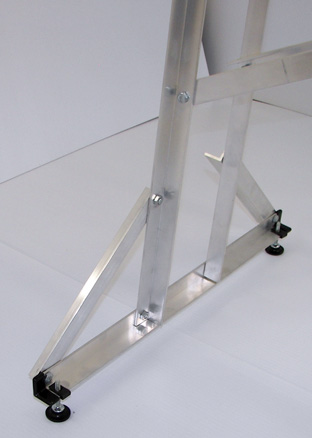 Pricing:
Lev-35 Leveling Kit for 35 ft track $55.00 plus $12.00 S&H
Lev-42 Leveling Kit for 42 ft track $63.00 plus $12.00 S&H
Lev-49 Leveling Kit for 49 ft track $71.00 plus $12.00 S&H