Use our Car Carrier to safely shuttle cars from the finish line back to the start line, or from the judges/weigh-in table to the track, speeding up your race and reducing handling. We use our special stop section foam to keep the cars firmly in place. Only $46.00 for the Small Carrier, or $65.00 for the Large Carrier, plus shipping.


The Large Carrier holds 14 cars.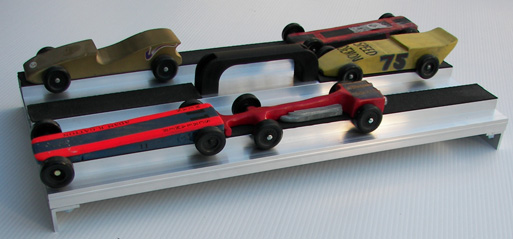 The Small Carrier holds 8 cars.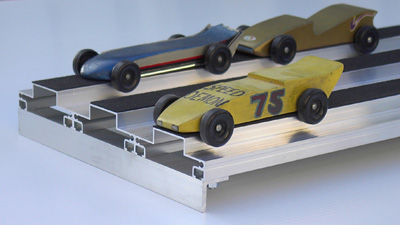 Notice how the wheels are suspended in mid-air.
The Carrier in the photo below is tilted at an angle of more than 45 degrees to show how well the cars stay on the carrier. All aluminum construction with a sturdy handle. Assembles in minutes!
Covered by our lifetime warranty of course!